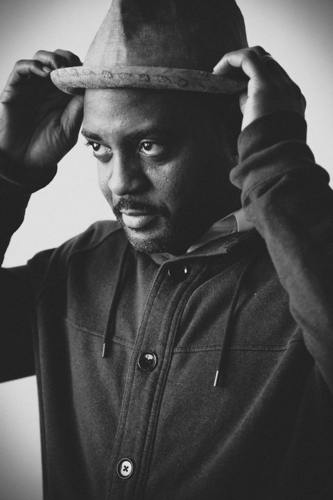 Reginald Dwayne Betts
Reginald Dwayne Betts is a Ph. D. in Law candidate at Yale. His major research interests are administrative law, criminal law, empirical legal studies and law and literature. He holds a B.A. from the University of Maryland and a J.D. from Yale Law School, where he was awarded the Israel H. Perez Prize for best student note or comment appearing in the Yale Law Journal He spent his summers with the American Civil Liberties Union (ACLU) and the District of Columbia's Public Defender Service. He is currently a Liman Fellow working in the New Haven Public Defender's Office.
Prior to law school, Dwayne was a Radcliffe Fellow at Harvard's Radcliffe Institute of Advanced Studies and a Soros Justice Fellow. In addition, he served by appointment of former President Barack Obama as a practitioner member of the Office of Juvenile Justice and Delinquency Prevention. The author of three books, Betts' latest collection of poems, Bastards of the Reagan Era, has been named the winner of the Pen New England Poetry Prize. His first collection of poems, Shahid Reads His Own Palm, won the Beatrice Hawley Award. Betts' memoir, A Question of Freedom: A Memoir of Learning, Survival, and Coming of Age in Prison, was the recipient of the 2010 NAACP Image Award for non-fiction.
Cynthia E. Jones
Cynthia E. Jones has taught Evidence, Criminal Law, and Criminal Procedure at the American University Washington College of Law for the past fourteen years. Professor Jones was recognized by the University with the prestigious Faculty Award for Outstanding Teaching, and received the "Teaching with Technology" Award from the Center for Teaching Excellence for her animated short film, "Fighting Evidence with Evidence." Professor Jones' areas of scholarship include wrongful convictions, criminal discovery, bail reform, and eliminating racial disparities in the criminal justice system. Professor Jones established the Pretrial Racial Justice Initiative in 2013 to address racial and ethnic disparities in bail, and she previously directed the ABA Racial Justice Improvement Project, a program to engage criminal justice officials in racial justice policy reform.
As a frequent lecturer for the Federal Judicial Center, Professor Jones has given her innovative, multi-media presentation on the Federal Rules of Evidence to federal judges and lawyers across the country. Prof. Jones is the President of The Sentencing Project Board of Directors, and also serves on the governing boards of the Pretrial Justice Institute, and the Civil Rights Corp. In addition, each year the Professor Cynthia E. Jones Scholarship is awarded in her honor to an aspiring public defender. Professor Jones was a staff attorney at the Public Defender Service for the District of Columbia (PDS), served as the Executive Director of PDS, and served as the Chair of the PDS Board of Trustees. Professor Jones is the former Deputy Director of the District of Columbia Pretrial Services Agency, worked as an associate at the former law firm of Dickstein, Shapiro and Morin, and served as a law clerk to the Hon. Frank E. Schwelb on the District of Columbia Court of Appeals.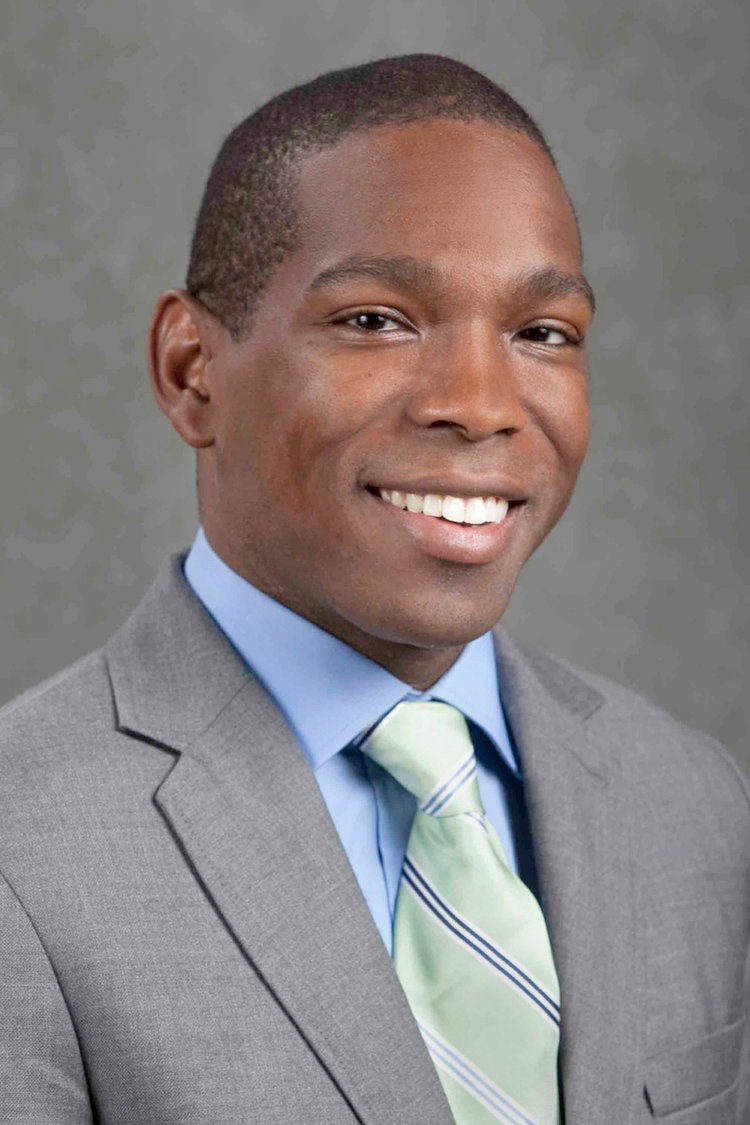 Fred Smith, Jr.
Fred Smith, Jr. is an Assistant Professor at Berkeley Law School. In the fall of 2017, he will become an Associate Professor at Emory University School of Law. He is a scholar of the federal judiciary and constitutional law.
Smith clerked for Judge Myron Thompson of the Middle District of Alabama; Judge Barrington D. Parker, Jr. of the US Court of Appeals for the Second Circuit; and Justice Sonia Sotomayor of the United States Supreme Court. Prior to teaching, he also worked as a fellow for a litigation boutique, Bondurant, Mixson & Elmore LLP in Atlanta.
Smith's research focuses on state sovereignty and representative government. His work has appeared, or will appear, in Harvard Law Review, Stanford Law Review, Columbia Law Review, New York University Law Review, Vanderbilt Law Review, and Fordham Law Review. Notable articles include: "Abstention in the Time of Ferguson," 131 Harv. L. Rev. ___ (2018) (forthcoming); "Undemocratic Restraint," 69 Vand. L. Rev.___ (2017) (forthcoming); "Local Sovereign Immunity," 116 Colum. L. Rev. 409 (2016),"Due Process, Republicanism, and Direct Democracy," 89 New York University Law Review 582 (2014) and "Awakening the People's Giant: Sovereign Immunity and the Constitution's Republican Commitment," 80 Fordham Law Review 1941 (2012).
Smith earned his JD from Stanford Law School in 2007. At Stanford, he was a member of the Supreme Court Litigation Clinic; was a finalist in the annual Kirkwood Moot Court Competition; was a finalist in the American Constitution Society's national Moot Court Competition; served as President of the Black Law Students Association; and served as Articles Editor for the Stanford Law and Policy Review. In 2004, he received his BA with Honors from Harvard College; his thesis was awarded magna cum laude.
Education: JD, Stanford Law School; BA (with honors), Harvard College.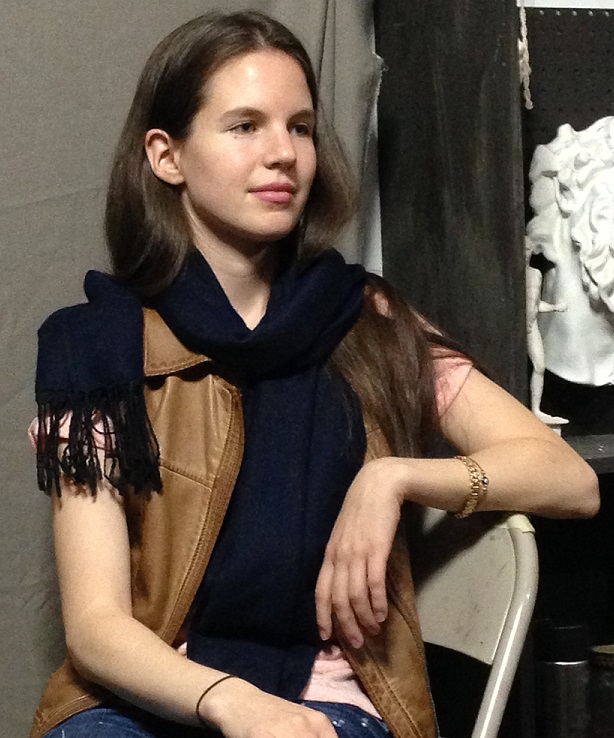 Milica Bogetic
Milica Bogetić is an Investigator with the Federal Public Defender for the Western District of Pennsylvania. Previously, Milica served as an Investigator at the Nashville Defenders, the Legal Aid Society (New York City), and the Public Defender Service (Washington, DC). Milica earned a Masters in Labor Studies from the City University of New York; her final project was a qualitative study based on interviews examining investigators' emotional labor at a partially unionized public defender organization. She earned her BA with honors in history and cultural studies from Franklin University Switzerland (Lugano, CH); her thesis focused on visual representations of constitutional documents in the "long" 19th century. She is a core organizer of the Bukit Bail Fund, an abolitionist community bail fund (part of the National Bail Fund Network). In her free time she organizes experimental music shows. Milica loves and believes in: animals, black bloc, poetry, puppets, and queer liberation. Another world is possible.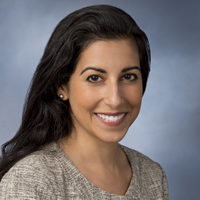 Seema Gajwani
Seema Gajwani is Special Counsel for Juvenile Justice Reform at the D.C. Office of the Attorney General, where she oversees juvenile justice reform initiatives focusing on diversion, restorative justice, trauma services for victims of crime, and improved data collection and analysis. Prior to this position, Seema ran the Criminal Justice Program at the Public Welfare Foundation in Washington, D.C., funding efforts to improve criminal and juvenile justice systems across the country, with a focus on pretrial detention reform and improved prosecution decision-making. Ms. Gajwani started her career as a trial attorney at the D.C. Public Defender Service, where she represented juvenile and adult defendants for 6 years. During her time at New York University School of Law Ms. Gajwani served as an editor of the Moot Court Board and interned at the NAACP Legal Defense Fund, the King County Defender Association in Seattle, Washington, and at the Juvenile Justice Project of Louisiana in New Orleans. She graduated from Northwestern University.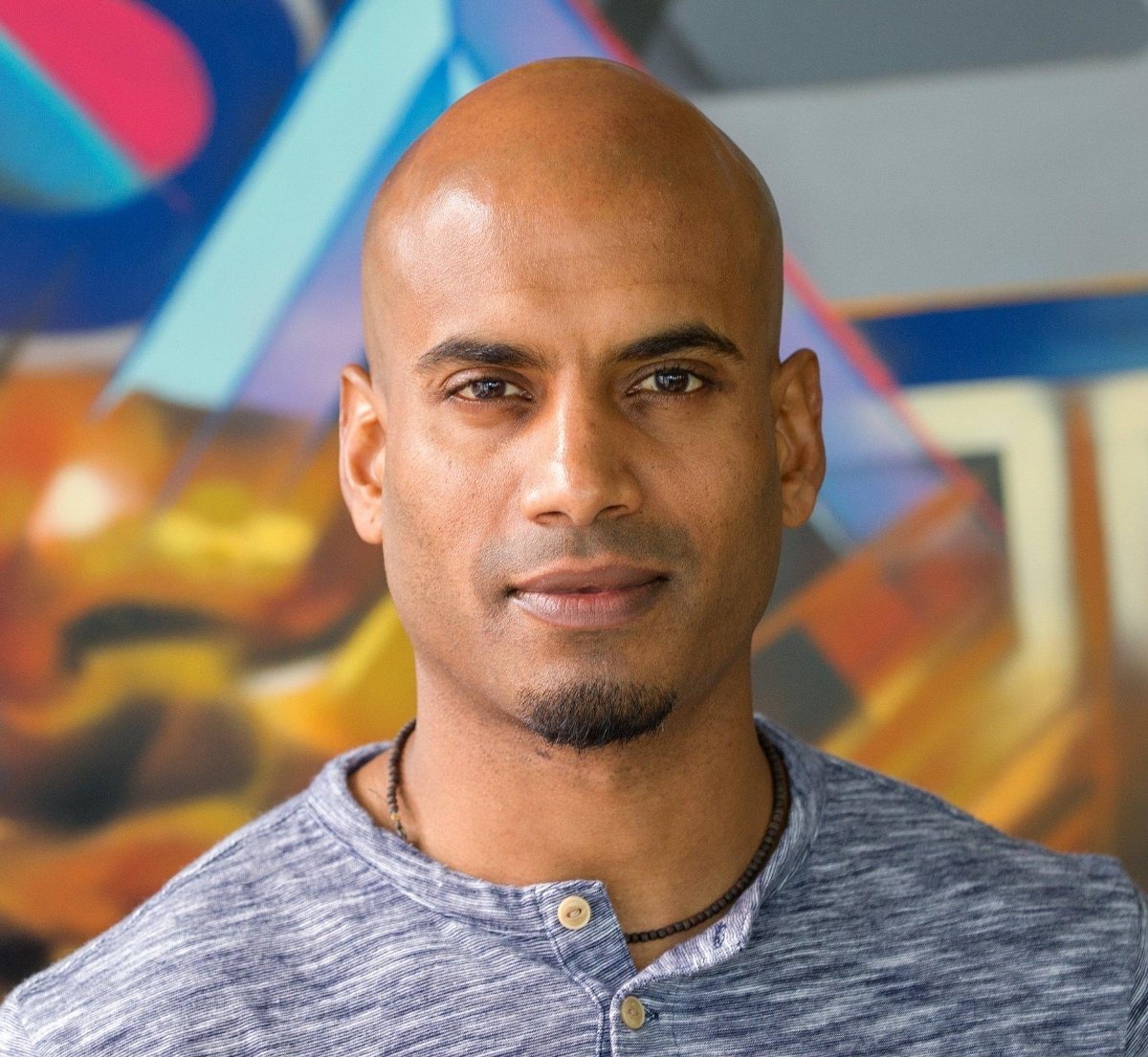 Raj Jayadev
Raj Jayadev is the co-founder of Silicon Valley De-Bug. De-Bug is an organization that focuses on community organizing, advocacy, and multimedia storytelling based out of San José, California. Through De-Bug's criminal justice community program, the Albert Cobarrubias Justice Project, they created "participatory defense." Participatory defense is a community model that was developed for families whose loved ones are facing the criminal court system. The model will help impact the outcome of the case and transform the landscape of power in the courts.
De-Bug has initiated campaigns around bail reform, police accountability, sentencing reform and more. De-Bug has worked with and trained community groups across the country to become participatory defense hubs. There is now a National Participatory Defense Network that De-Bug coordinates, which represents hubs in over 30 cities. Jayadev's community work and writings have been featured in the New York Times, The Atlantic, BBC, TIME Magazine and media outlets across the country. In 2018, he was selected as a MacArthur Fellow.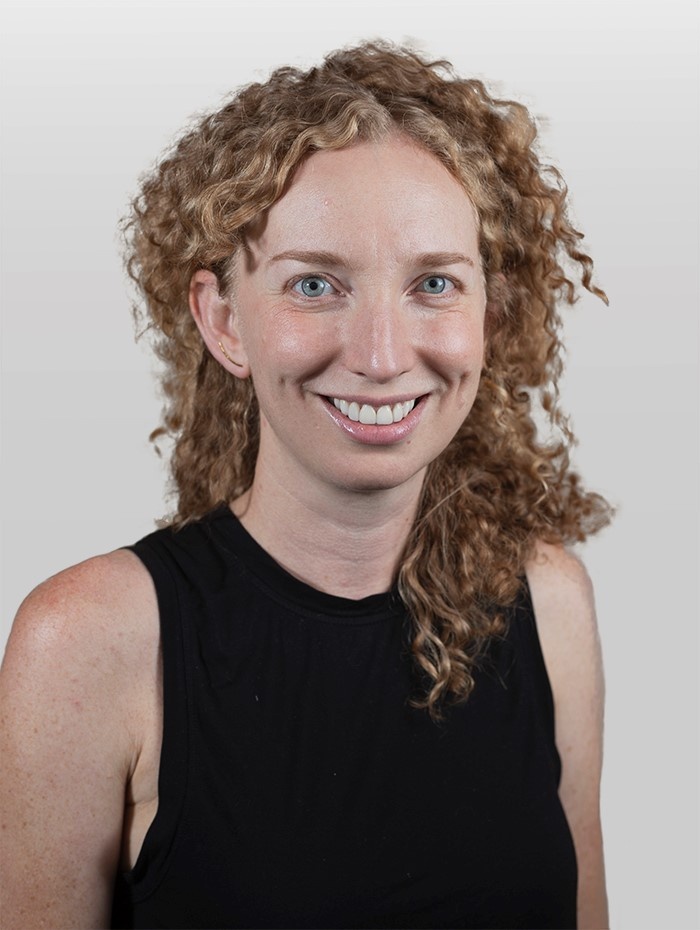 Zoë Towns
Zoë Towns is the Senior Director for Criminal Justice Reform at FWD.us, a political advocacy organization committed to safely and significantly driving down America's incarceration rate. Zoë and her team work in coalition with constituencies across ideological and political spectrums to advance sentencing, parole, and pretrial reforms that deliver more freedom, opportunity, and fairness.
Before joining FWD.us, Zoë was the Criminal Justice Project Director at the Pew Charitable Trusts where she collaborated with state leaders, administrators, practitioners and advocates on legislative reforms in Mississippi, Oregon, Utah, Louisiana, and elsewhere. Earlier in her career, Zoë was the inaugural director of The Bronx Freedom Fund, a bail fund in the South Bronx. Zoë has a B.A. in ethnic studies and creative writing from Columbia University and a masters in criminal justice policy from Kings College London where she was a Fulbright Scholar.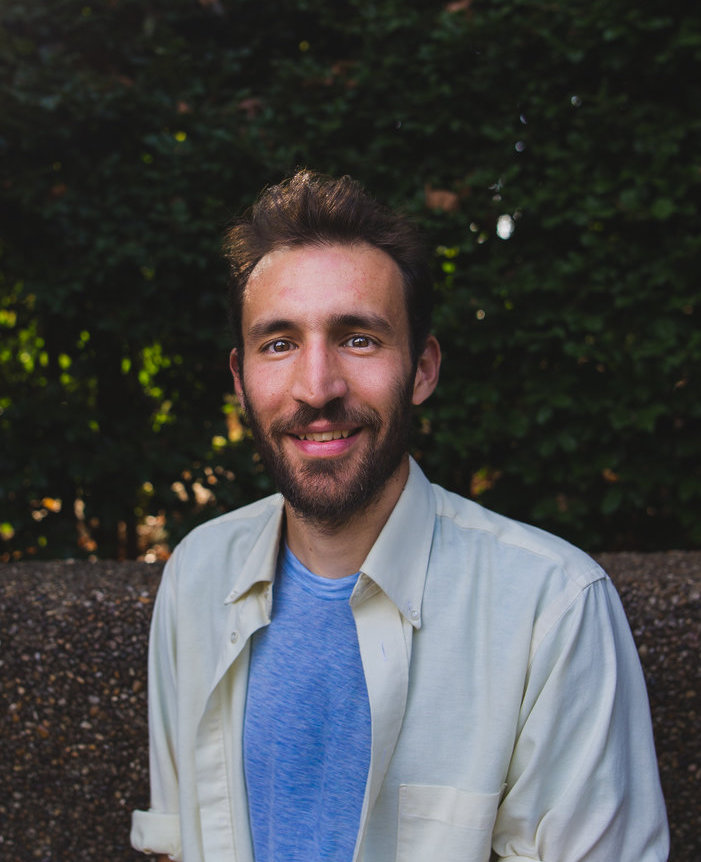 Alec Karakatsanis
Alec graduated from Yale College in 2005 with a degree in Ethics, Politics, & Economics and Harvard Law School in 2008, where he was a Supreme Court Chair of the Harvard Law Review. Before founding Civil Rights Corps, Alec co-founded Equal Justice Under Law, a non-profit organization dedicated to systemic litigation challenging injustices in the American criminal legal system. Alec was also a civil rights lawyer and public defender with the Special Litigation Division of the Public Defender Service for the District of Columbia and a federal public defender in Alabama, representing impoverished people accused of federal crimes.
Alec is interested in ending human caging, surveillance, the death penalty, immigration laws, war, and inequality. He is the author of The Human Lawyer, 34 N.Y.U. Rev. L. & Soc. Change 563 (2010); Protecting Corporations Instead of the Poor, 121 Harv. L. Rev. 275 (2007); and Civil Disobedience: The Role of Judges, 120 Harv. L. Rev. 1988 (2007). His most recent article is Policing, Mass Imprisonment, and the Failure of American Lawyers, 128 Harv. L. Rev. F. 253 (2015).
Alec was recently awarded the 2016 Trial Lawyer of the Year by Public Justice for his role in bringing constitutional civil rights cases to challenge the American money bail system and the 2016 Stephen B. Bright Award for contributions to indigent defense in the South by Gideon's Promise. You can read a recent profile about Alec's work with Civil Rights Corps in Harvard Magazine here.
Alec also has taught a high school class on mass human caging, civil rights, and safe interaction with the police in the D.C. public schools; helped lead a community organizing effort against racial profiling and police misconduct in the District of Columbia; and is a mentor in the Big Brother/Big Sister program. He is currently Co-Chair of the American Bar Association Committee on Pretrial Justice. He also spends his time playing the piano, making weird paintings, and playing soccer.
You can reach Alec at alec@civilrightscorps.organd read representative articles about his prior work here: