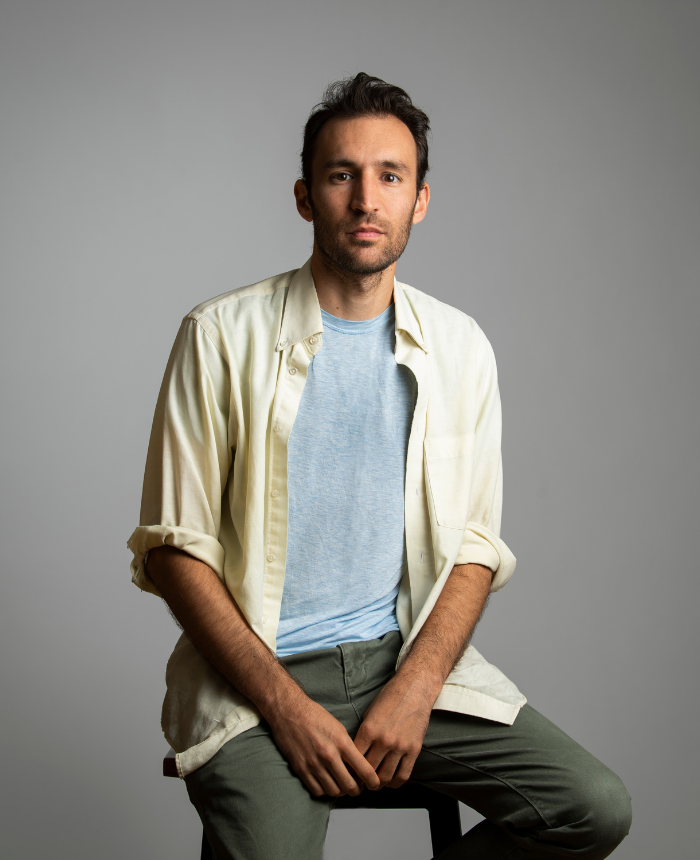 Alec Karakatsanis
Founder & Executive Director
Alec graduated from Yale College in 2005 with a degree in Ethics, Politics, & Economics and Harvard Law School in 2008, where he was a Supreme Court Chair of the Harvard Law Review.
Before founding Civil Rights Corps, Alec was a civil rights lawyer and public defender with the Special Litigation Division of the Public Defender Service for the District of Columbia; a federal public defender in Alabama, representing impoverished people accused of federal crimes; and co-founder of the non-profit organization Equal Justice Under Law.
Alec was awarded the 2016 Trial Lawyer of the Year by Public Justice for his role in bringing constitutional civil rights cases to challenge the American money bail system and the 2016 Stephen B. Bright Award for contributions to indigent defense in the South by Gideon's Promise. Alec's work at Civil Rights Corps challenging the money bail system in California was recently honored with the 2018 Champion of Public Defense Award by the National Association of Criminal Defense Lawyers. You can read a recent profile about Alec's work with Civil Rights Corps in Harvard Magazine here.
Alec is interested in ending human caging, surveillance, the death penalty, immigration laws, war, and inequality. He also likes playing the piano, soccer, and making weird paintings. Most recently, he is the author of the book Usual Cruelty.
Further Reading and Listening:
Academic Journals: Alec is the author of The Human Lawyer, 34 N.Y.U. Rev. L. & Soc. Change 563 (2010); Protecting Corporations Instead of the Poor, 121 Harv. L. Rev. 275 (2007); and Civil Disobedience: The Role of Judges, 120 Harv. L. Rev. 1988 (2007). In 2015, he published Policing, Mass Imprisonment, and the Failure of American Lawyers, 128 Harv. L. Rev. F. 253 (2015). His most recent article is The Punishment Bureaucracy, Yale Law Journal Forum (2019).
Essays and Op-Eds:
Listen to and Watch Representative Interviews:
Feature Stories: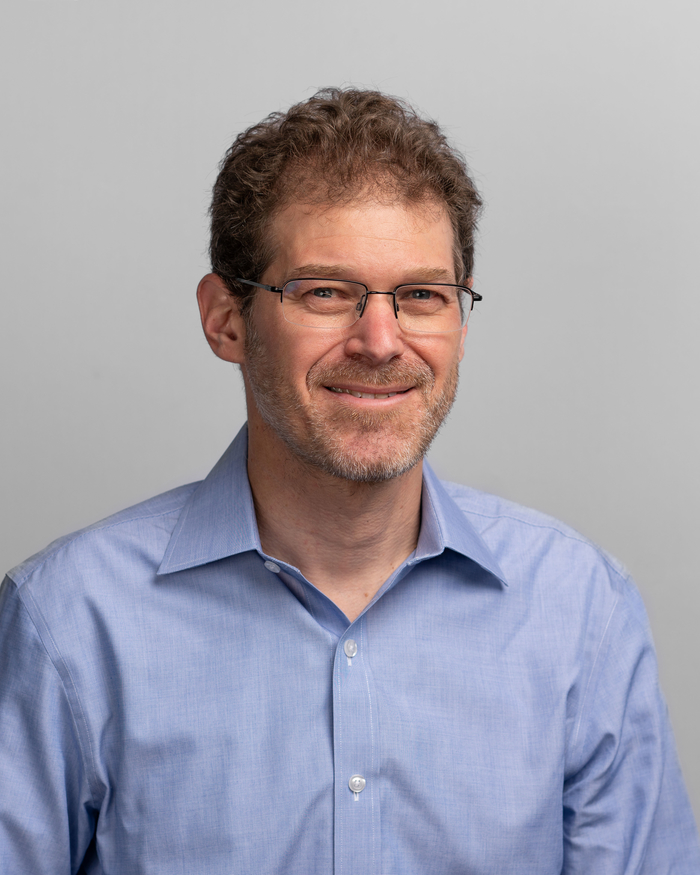 Eric Halperin
Chief Executive Officer
Eric has more than 20 years of experience as a civil rights attorney and working with social justice non-profits, including senior positions at the Open Society Foundations, the Civil Rights Division of the U.S. Department of Justice, and the Center for Responsible Lending. Prior to joining Civil Rights Corps Eric was a senior advisor to Open Society Foundations' U.S. Program where he directed the foundation's efforts to promote economic justice in the United States.
From 2010 - 2014 Eric served in leadership roles in the Civil Rights Division of the Justice Department, including as Acting Deputy Assistant Attorney General overseeing the Division's fair housing, fair lending, and employment non-discrimination enforcement programs. While at the Justice Department, Eric oversaw the filing of a record number of fair lending cases, including the 3 largest residential fair lending settlements in history and the Department's first ever enforcement actions for illegal foreclosures against members of the military.
Prior to that, Eric was Director of the Center for Responsible Lending's Washington office, where he managed the litigation program and CRL's advocacy on policy issues. Earlier in his career, Eric served as a trial attorney in the Civil Rights Division and on the staff of a community-based organization that provided job training and transitional housing for homeless people.
Eric received his B.A. from Wesleyan University and his J.D. from Harvard Law School.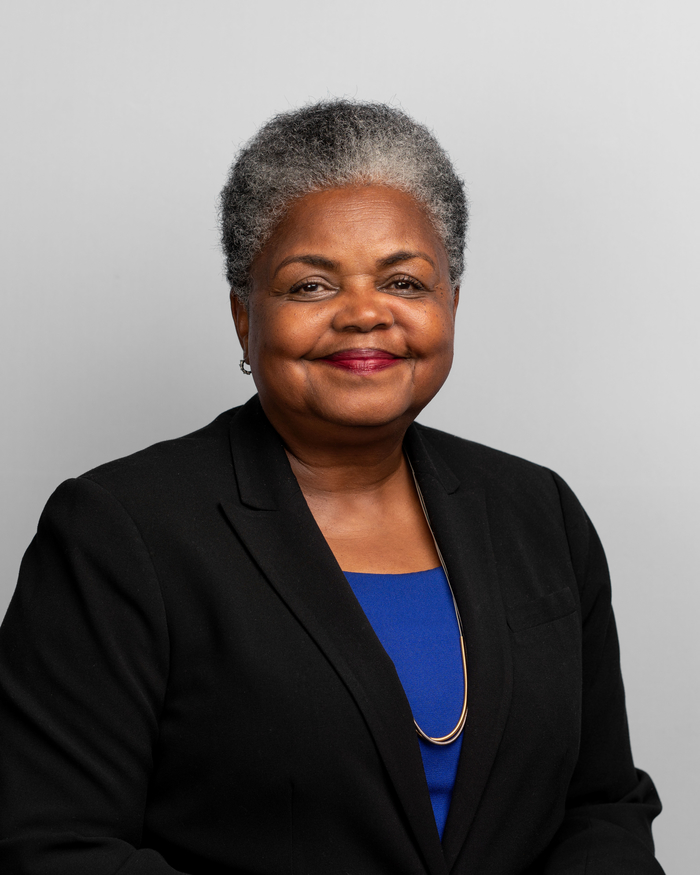 Claudia A. Withers
Chief Operating Officer
Claudia is the Chief Operating Officer for Civil Rights Corps. Prior to her arrival at CRC, she was the Chief Operating Officer for the NAACP and the United States Equal Employment Opportunity Commission during the Obama Administration. She also served as a Deputy General Counsel at the U.S. Department of Education. Claudia was the Director of Programs for the District of Columbia Bar Foundation, which supported organizations that provide civil legal services to poor and underserved people in the District of Columbia. She was Executive Director of the Fair Employment Council of Greater Washington, and the Director of Employment Programs for the National Partnership on Women and Families (formerly the Women's Legal Defense Fund), where among other things, she worked on successful passage of the DC Family and Medical Leave Act.
Claudia has been a consultant on equal opportunity to nonprofits and other institutions. She was an adjunct professor at the David A. Clarke School of Law at the University of the District of Columbia, and the Washington College of Law at American University. She practiced law in Durham, NC. Claudia clerked for the Honorable Richard C. Erwin for the Middle District of North Carolina. She is a graduate of the University of North Carolina School of Law and Duke University.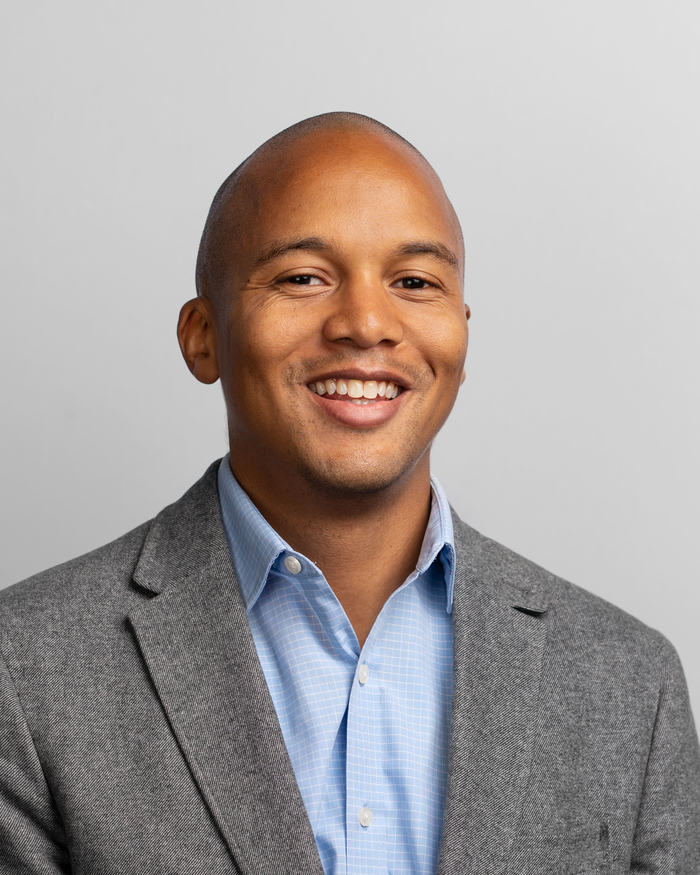 Ryan Downer
Director of Litigation
Ryan joined Civil Rights Corps after a decade of litigating civil rights cases at both Relman, Dane & Colfax, PLLC in Washington, D.C. and the NAACP Legal Defense Fund, Inc. (LDF) in New York. At Relman, Ryan served as lead counsel on numerous fair housing, employment, and public accommodations matters, including two of the first cases to facially challenge blanket criminal records bans imposed by private housing providers (Fortune Society v. Sandcastle Towers; Equal Rights Center v. Mid-America Apartment Communities, Inc.). As lead counsel on his cases, Ryan managed every aspect of federal litigation, appearing in district courts across the country and arguing multiple appeals in the Fifth, Sixth, and Tenth Circuits.
Prior to Relman, Ryan served as a Skadden Fellow and later as Assistant Counsel at LDF. There, he worked on the litigation team for Lewis v. City of Chicago, a class action filed on behalf of Chicago firefighters that resulted in a unanimous Supreme Court decision expanding disparate impact protections under Title VII and more than $50 million back-pay relief. Ryan also helped litigate to settlement, Thompson v. HUD, a groundbreaking Fair Housing Act class action challenging the federal government's discriminatory public housing practices in Baltimore.
Ryan is a frequent lecturer and presenter at legal conferences and universities, including the Airlie Civil Rights Training Conference, the National Fair Housing Alliance Annual Conference, Harvard Law School, and the University of Pennsylvania Law School. He is also an executive officer on the board of the Baltimore Regional Housing Partnership, an organization that administers an opportunity-based voucher program for the Baltimore region.
Ryan received his J.D. cum laude from New York University, where he was a Root Tilden Kern Scholar, an articles editor on the NYU Law Review, and a student-attorney in the Juvenile Defender Clinic. After graduation, he clerked for The Hon. Martha Craig Daughtrey of the Sixth Circuit. Ryan received his undergraduate degree cum laude from Harvard College.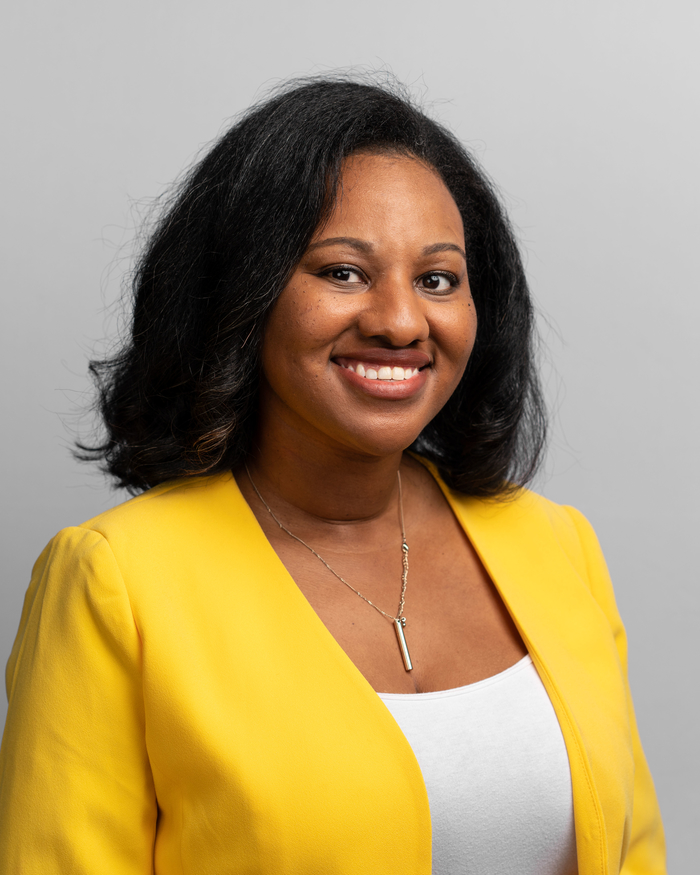 Amber English Coleman
Director Of Communications
Amber comes to Civil Rights Corps with experience in communications, advocacy, and public engagement. Prior to joining CRC, she was the Manager of External Affairs for YWCA National Capital Area. While there, she advanced the mission of eliminating racism and empowering women through strategic communications, community relations, and building out advocacy & racial justice initiatives. This included implementing a financial empowerment program for survivors of domestic violence, and launching a dinner & racial justice dialogue series, Come to the Table: Conversations on Race & Equity.
Prior to her work at YWCA National Capital Area, Amber served as Public Policy Manager for Planned Parenthood Southeast & Planned Parenthood Southeast Advocates, based in Atlanta, GA. In this role, she led messaging to supporters on legislative issues in Georgia, and grassroots advocacy efforts at the state capitol.
Amber was a member of the 2011 cohort of the New Leader's Council – Atlanta and a graduate of the Women's Campaign School at Yale University's 2013 class. Amber is a proud graduate of Howard University with a bachelor's degree in Journalism. She earned her Master's in Public Policy from Georgia State University.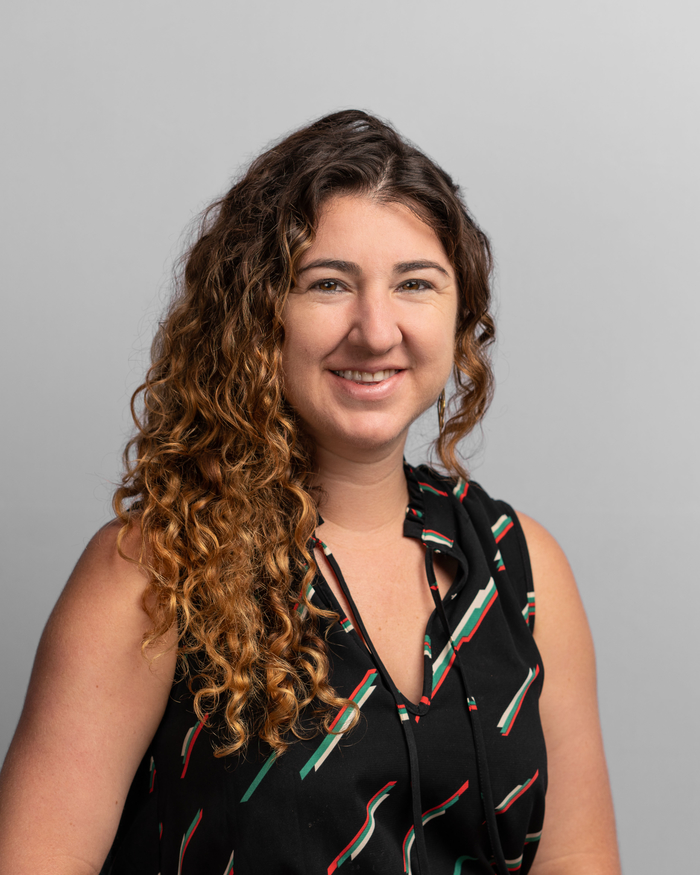 Thea Sebastian
Director of Policy
Thea is the Director of Policy at Civil Rights Corps. A graduate of Harvard College, Oxford University, and Harvard Law School, where she founded the Social Enterprise Law Association and co-founded a Conversation on Race discussion series, Thea previously served as Associate General Counsel to District of Columbia Mayor Muriel Bowser. Throughout her career, she has had policy positions across organizations that include the Center for Popular Democracy, the Office of Detroit Mayor Mike Duggan, the Martha Coakley for United States Senate Campaign, and the White House Domestic Policy Counsel. She also spent three years in education, including two years teaching special education at a South Bronx middle school.
Besides her work at Civil Rights Corps, Thea is the author of op-eds and articles that have appeared in the New York Times, USA Today, Teen Vogue, the Guardian, Filter Magazine, the Judges' Journal, and the UCLA Journal on Criminal Justice. As of summer 2020, she is also an elected member of the Harvard University Board of Overseers.
Thea is primarily interested in issues surrounding concentrated poverty and racial justice, particularly as these issues affect low-income children. When not battling for social change, she is most likely to be found running, doing yoga, hosting dinner parties, or re-watching Netflix holiday movies. (Yes, she probably was that person who watched the Christmas Prince 50 times.)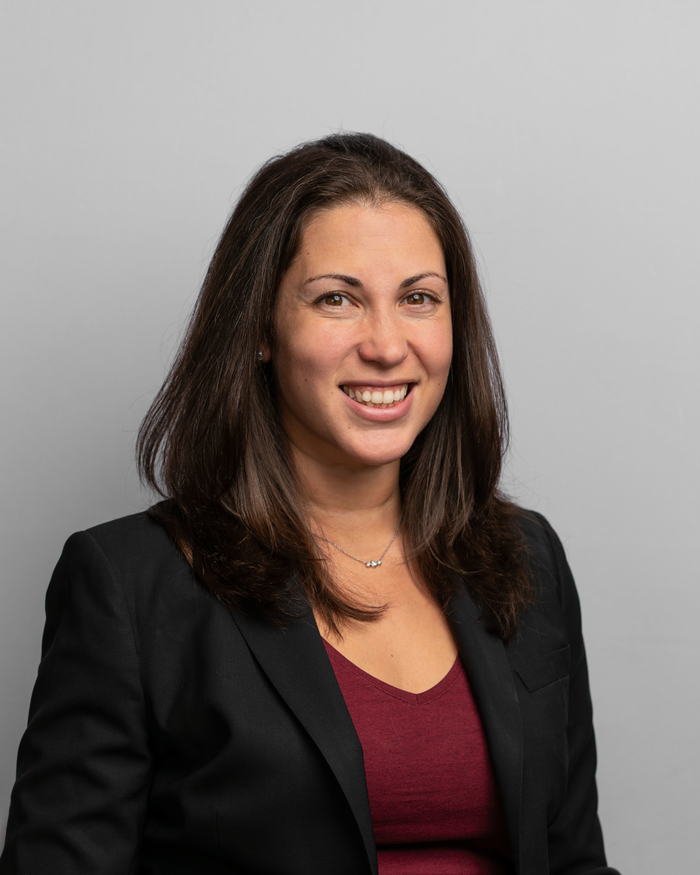 Laura Gaztambide Arandes
Supervising Attorney
Laura Gaztambide Arandes joined Civil Rights Corps after several years of litigating civil rights cases at Relman, Dane & Colfax, PLLC. At Relman, Laura worked on a broad variety of cases across the country seeking diversity and integration in housing, lending, public accommodations, education, and policing. Much of Laura's work focused on issues surrounding race and segregation, including a "reverse redlining" class action challenging the effects of predatory rent-to-own contracts on communities of color and cases challenging discrimination in public accommodations. She also worked on the litigation team that successfully challenged the City of Los Angeles' failure to ensure that its affordable housing program complied with federal and state accessibility requirements. When resolved in 2016, Independent Living Center v. City of Los Angeles was the largest settlement of its kind.
Prior to joining Relman, Laura clerked for Judge Gladys Kessler on the United States District Court for the District of Columbia and Judge Martha Craig Daughtrey on the United States Court of Appeals for the Sixth Circuit.
Laura received her J.D. cum laude from New York University, where she was an Arthur Garfield Hays Civil Rights Fellow, a Fellow at the Center on the Administration of Criminal Law, and an articles editor on the NYU Law Review. During law school, she interned at the ACLU Washington Legislative Office, the Immigrant Defense Project, the Civil Rights Division of the Department of Justice, the ACLU of San Diego & Imperial Counties, and the ACLU Reproductive Justice Project.
Laura currently serves on the Board of Directors of the ACLU of DC and the Legal Advisory Board of the Equal Rights Center in Washington, D.C. She regularly presents and trains on civil rights issues across the country.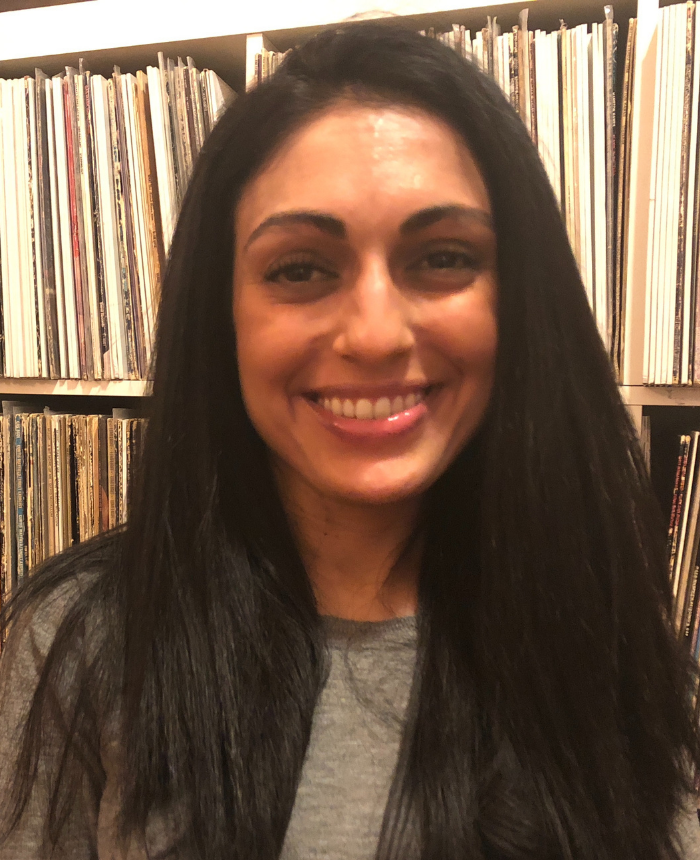 Bina Ahmad
Senior Attorney
Bina Ahmad is a social justice attorney, making the choice to become a lawyer to help dismantle and push back against the crushing might of the government. Before coming to Civil Rights Corps, Bina practiced for eight years as a public defender. She tried several felony cases working in state criminal defense with the Legal Aid Society of New York City and federal criminal defense with The Office of the Federal Public Defender in Los Angeles. As a state public defender, Bina challenged New York State's heinous automatic remand detention of fugitive warrant cases, changing the state's practice to allow for both bail and release in these cases.
As part of her work supporting radical movements and state-targeted communities, she has provided legal advice and support to numerous organizations. Since graduating from Northeastern University School of Law in 2005, she has conducted hundreds of Know Your Rights trainings from a curriculum she created. Bina has spoken on panels across the country on animal liberation, police and prison abolition, and international human rights. As both a lawyer and an activist, she has worked with numerous animal rights and human rights organizations. Bina lived and worked in Palestine with Al-Haq, served on the legal team for the Russell Tribunal on Palestine, was a legal consultant to Badil Resource Center for Palestinian Residency and Refugee Rights as well as to the Norwegian Refugee Council's Palestine Division. She served on the Steering Committee of the US Campaign for Palestinian Rights, as well the advisory board of Food Empowerment Project. In addition, Bina worked as a volunteer attorney with the Center for Constitutional Rights, provided legal support and advice to the international human rights non profit WITNESS, and supported hundreds of activists in their legal cases during Occupy Wall Street.
Her writings include co-authoring the paper "Shrinking Space and the Movement for BDS," and articles such as "Criminal Defense for Political Activists: A Lawyer's Solidarity with the Movement" in the ABA's GPS Solo Magazine, and "Eric Garner's Public Defender Says Cop and Prosecutors 'Are a Team in Every Case'" for Vanity Fair.
Together with her partner, Bina obsesses over their crazy rescue dog Annie, her family's various birds, and vegan chai.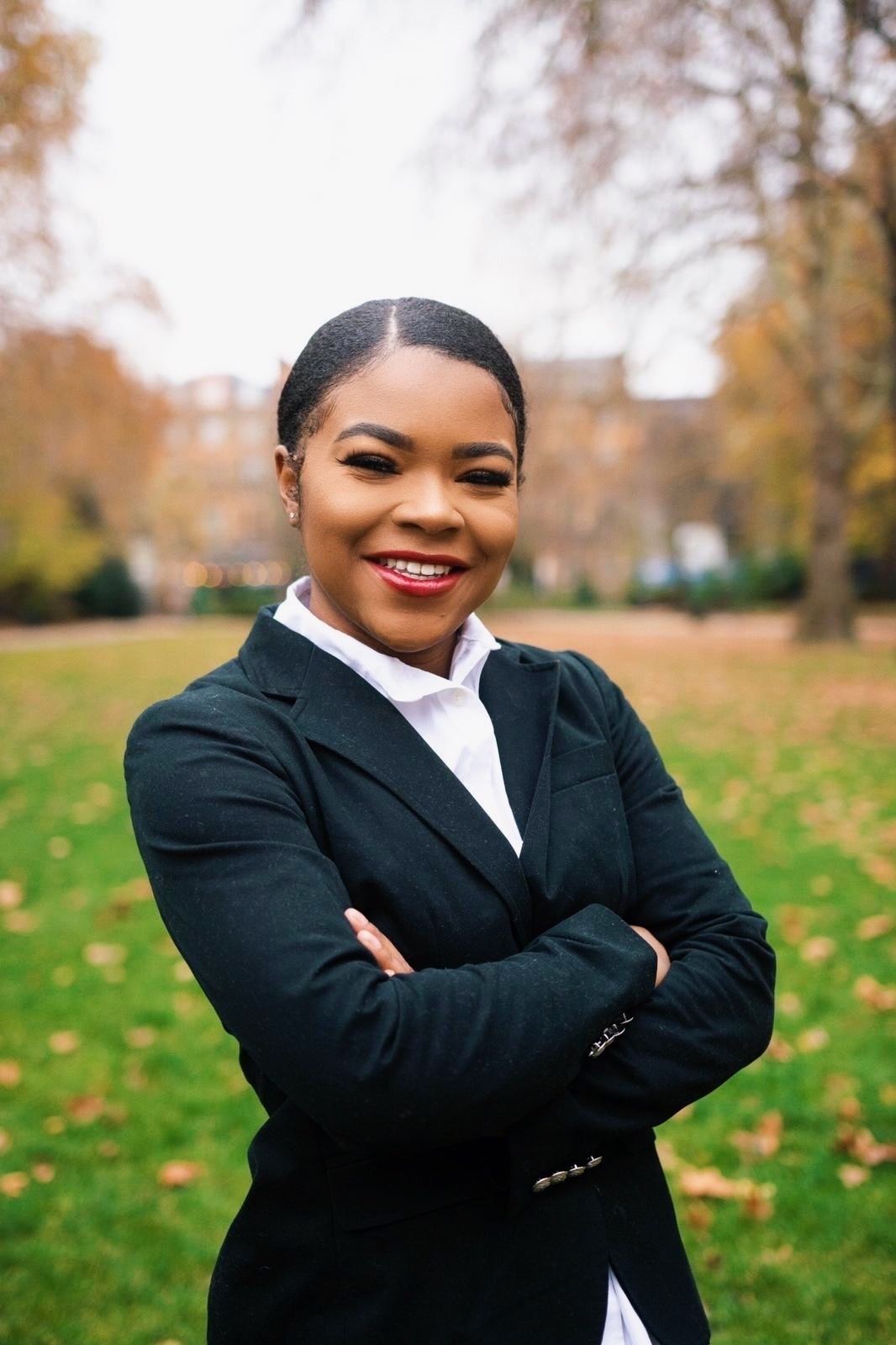 Savannah Baker
Investigative Fellow
Savannah Baker graduated as an honors laureate from the University of North Carolina at Chapel Hill with a degree in Political Science and Philosophy with a minor in Social and Economic Justice. At UNC, Savannah was the Co-Chair of Criminal Justice Awareness and Action, where she helped implement a court watching program in Orange County with the assistance of the North Carolina chapter of the ACLU. She was also the Co-president of B4 Building Bonds Breaking B.A.R.S (Barriers to Achieving and Reaching Success), an organization dedicated to raising awareness about the School-to-Prison pipeline.
Prior to joining CRC, Savannah was an intern at Forward Justice, a law, policy, and strategy center dedicated to advancing racial, social, and economic justice in the U.S. south. Savannah assisted in the policy efforts of ReprieveUK working toward the abolition of the death penalty internationally and holding the government accountable for their complicity in torture and rendition. Last summer Savannah served as a summer fellow for the Carolina Justice Policy Center, now EmancipateNC, an organization that supports North Carolina's people as they free themselves from mass incarceration and structural racism. Savannah currently serves on the Board of EmancipateNC.
In her free time Savannah loves watching Insecure on HBO and listening to Beyoncé.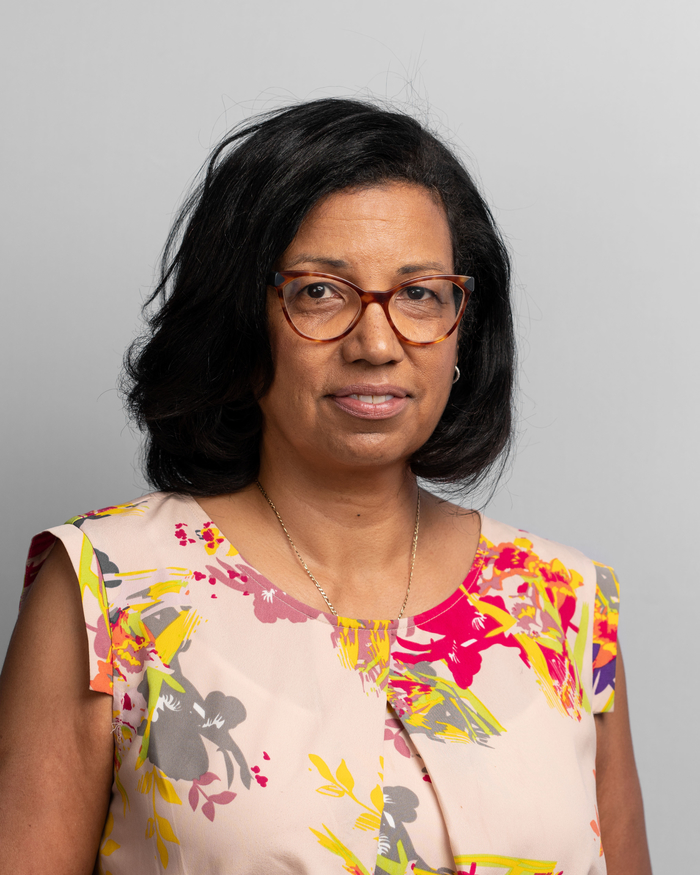 Cornelia Carter-Sykes
Operations Manager
Cornelia joins Civil Rights Corps with twenty years of non-profit administrative and management experience. After, almost twenty years with the Pew Research Center; most recently in the President's Office, she has experience coordinating and managing across program areas and sub-grants. Cornelia holds a Bachelors in Administration of Justice from the University of the District of Columbia.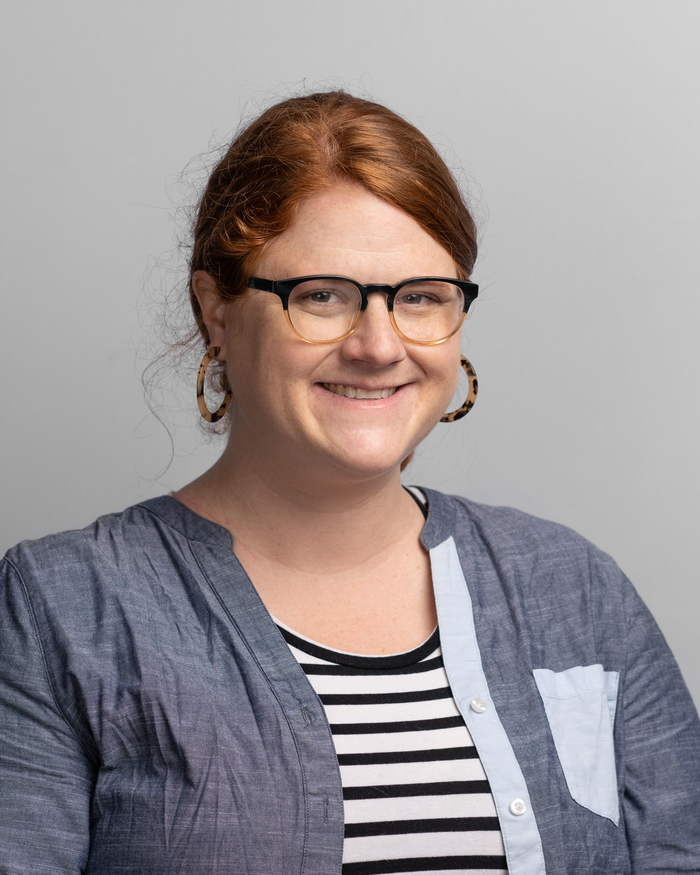 Katie Chamblee-Ryan
Senior Attorney and Coordinator of the Prosecutor Project
Katie Chamblee-Ryan joined Civil Rights Corps after four years as a staff attorney in the Capital Litigation Unit at the Southern Center for Human Rights. At the Southern Center, Katie represented indigent defendants on death row in Georgia and Alabama in both state and federal courts. In 2015, Katie represented Timothy Tyrone Foster as co-counsel in Foster v. Chatman at the U.S. Supreme Court, which resulted in a 7-1 opinion reversing Foster's conviction and death sentence because of racial discrimination in jury selection. Katie is the author of Innocence and Override, 126 Yale L.J. F. 118 (2016) (with Patrick Mulvaney), which argued that Alabama's practice of judicial override violates the Eighth Amendment because it increases the risk that innocent people will be executed, and was the subject of a New York Times Editorial advancing this argument; and Litigating Race Discrimination Under Batson v. Kentucky, ABA Criminal Justice Magazine, V. 32 (2017-2018) (with Stephen B. Bright).
Katie was a law clerk for Hon. Myron H. Thompson in the District Court for the Middle District of Alabama and is a graduate of Yale Law School, where she received the Chubb Prize for Excellence in Legal Draftsmanship.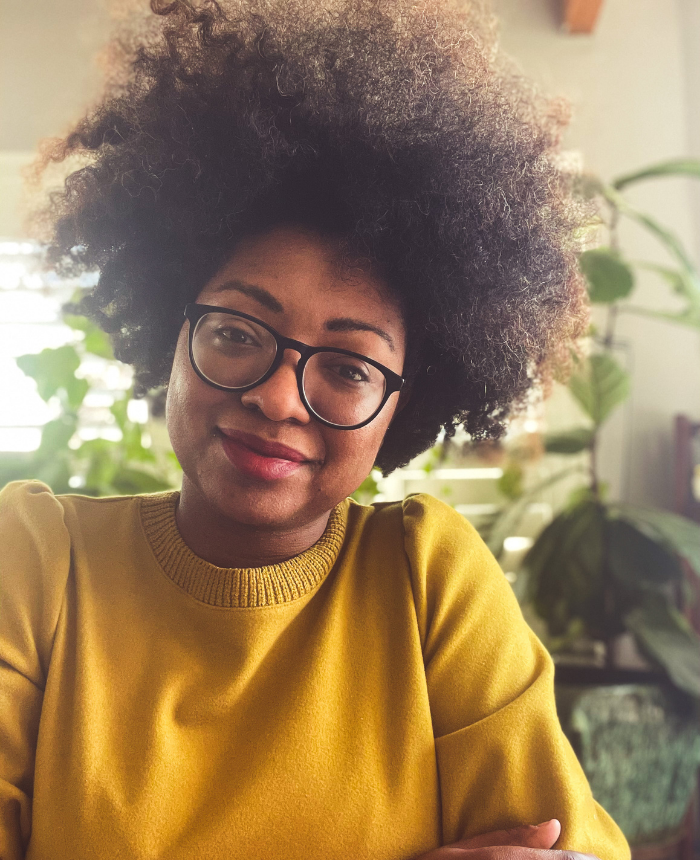 Tehra Coles
Policy Counsel
Tehra joined Civil Rights Corps as policy counsel after 10 years as a family defense attorney, litigation and government affairs supervisor, and advocate at the Center for Family Representation in New York City. While there, Tehra represented parents in abuse and neglect proceedings, termination of parental rights proceedings, as well as custody and family offense cases. As part of her government affairs work, Tehra managed the government funding application process, lobbied elected officials and government agency officials on policy and legislation in the areas of immigration, family defense, the criminal legal system, and housing. She also conducted trainings for public defenders on various issues related to effective client-centered representation.
Tehra has worked closely with grassroots activists, particularly parents involved in the family regulation system, to dismantle racist institutions. She has authored multiple opinion pieces on the pervasive racism in the family regulation system.
Earlier in her career, Tehra was an Assistant Public Defender in Albany County, NY, and law clerk with the New York State Defenders Association (NYSDA). During her time at NYSDA, she worked on reforms to the indigent criminal defense system and the New York State Town and Village Justice Court System.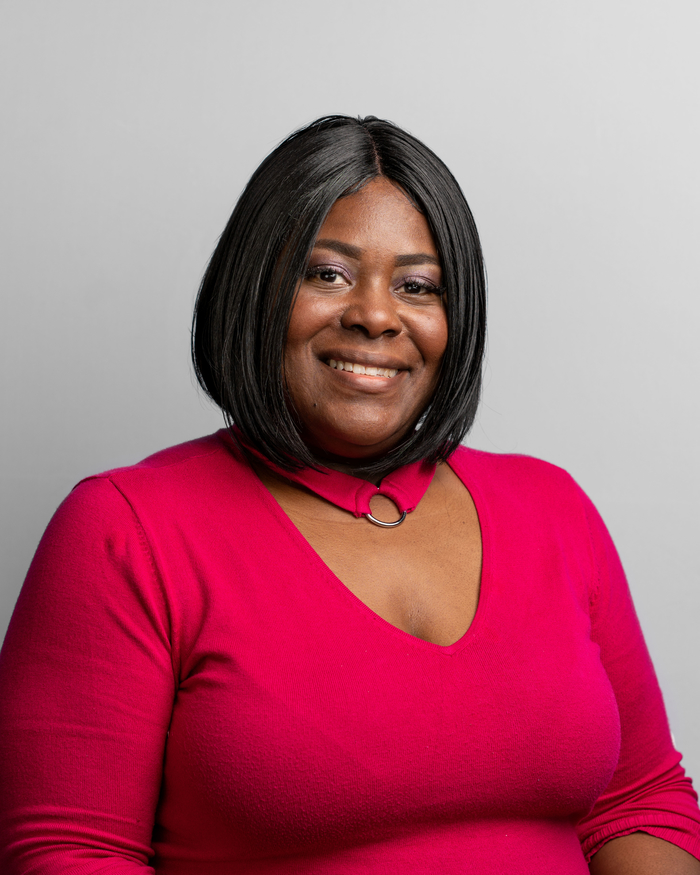 Quinita Ennis
Operations Coordinator
Quinita is the Office Administrator for Civil Rights Corps. As a formerly incarcerated person, she has first-hand experience dealing with America's criminal legal system. Quinita believes strongly in the work that Civil Rights Corps is doing to challenge the unjust aspects of this system, particularly its unfair treatment of poor people and minorities, and she is excited to now be part of the solution. She previously worked as a GED/ESL tutor and an Administrative Clerk. When not busy with work, Quinita is busy spending time with her family and enjoying the simple, beautiful pleasures in life, such as her grandson or any movie starring Kevin Hart.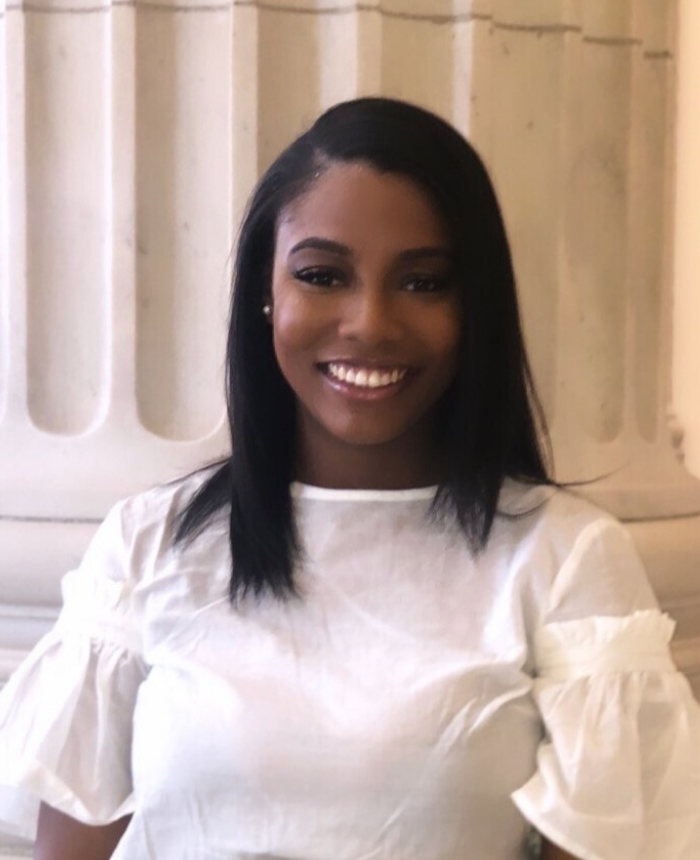 Ashanée Gardner
Digital Communications Associate
Ashanée recently joined Civil Rights Corps as the Digital Communications Associate. Prior to joining CRC, she worked as the Digital Press Assistant for the U.S. Senate Committee on Homeland Security and Governmental Affairs. While working at the Senate, she helped build the committees social media platforms from the ground up under the leadership of a Michigan Senator.
She began working on Capitol Hill in 2018, just one week after receiving her undergraduate degree in Public Relations with a minor in Political Science from Delaware State University. While at DSU, she was a member of College Dems, Class Recording Secretary for the 2015-2016 academic school year, President of the National Panhellenic Conference for the 2017-2018 academic school year, and a University Cheerleader.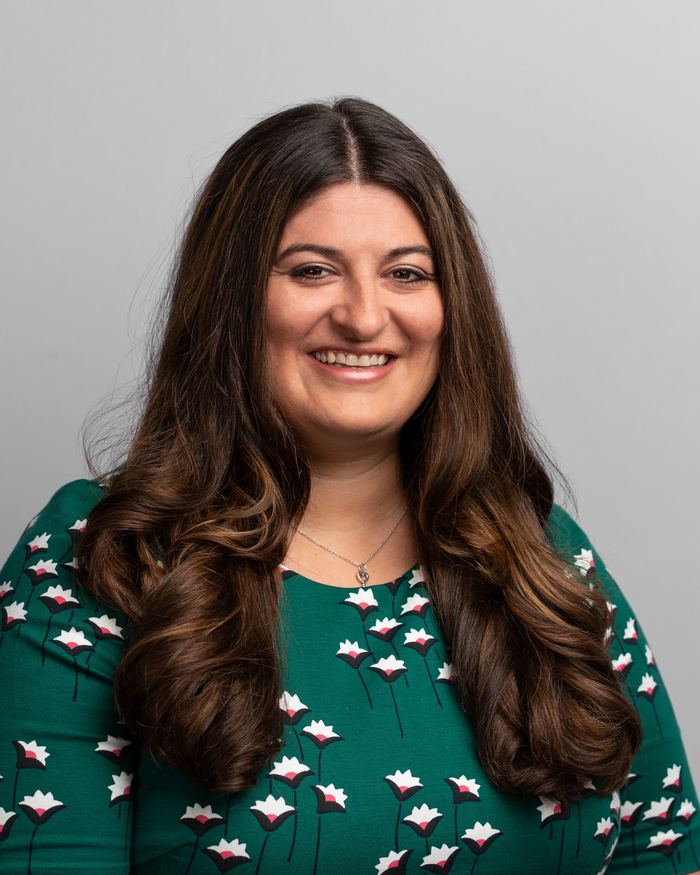 Alison Horn
Investigative Supervisor
Alison comes to CRC with considerable experience as a criminal defense investigator in local and federal courts. Alison began her career as a Staff Investigator at the Public Defender Service for the District of Columbia where she investigated hundreds of cases in the trial and parole divisions, and was a member of the Forensic Practice Group and the Police Misconduct Practice Group. After PDS, Alison joined the staff of Free Minds Book Club & Writing Workshop, a non-profit organization providing literacy and reentry programming for incarcerated teenagers. Most recently, Alison worked as an investigator at the Office of the Federal Public Defender for the District of the Virgin Islands. Alison is a graduate of the University of Wisconsin, where she earned her BS in Sociology with comprehensive honors and completed a senior honors thesis on the disenfranchisement of people with felony convictions. Alison enjoys eating cheese curds, and strongly believes that the Green Bay Packers are the greatest football team of all time.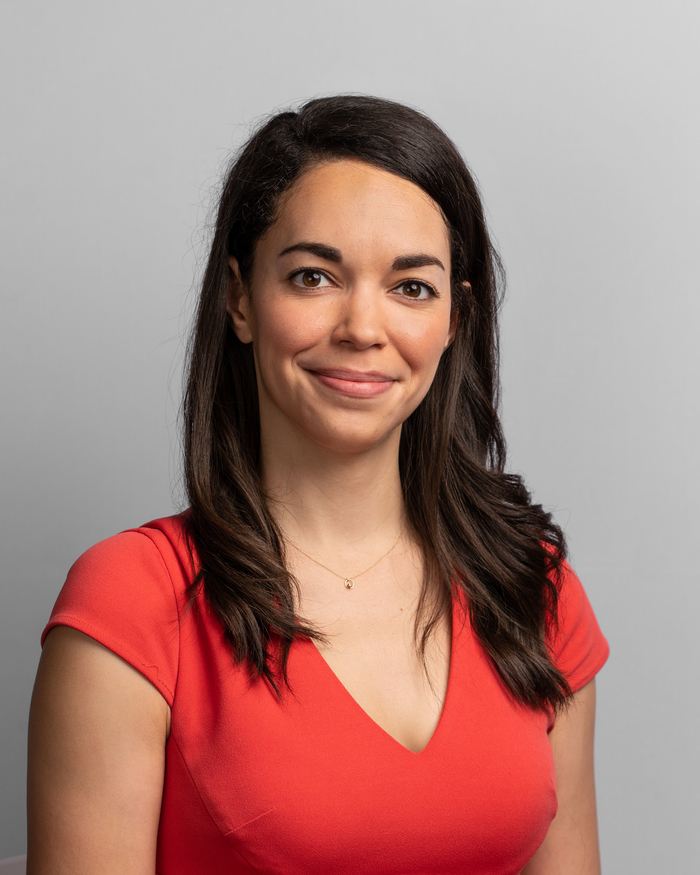 Katherine Hubbard
Senior Attorney
Katherine's work focuses on litigation challenging the criminalization of poverty, particularly debtor's prisons and wealth-based pretrial detention. Katherine coordinates CRC's bail reform efforts in several states across the country including California, where her work in collaboration with the San Francisco Public Defender resulted in the landmark Humphrey decision, which struck down the pervasive practice in California's courts of setting money bail pursuant to a schedule without consideration of an individual's ability to pay. Katherine has also successfully litigated several cases against Washington, D.C.'s Metropolitan Police Department for executing illegal search warrants, resulting in damage awards totaling hundreds of thousands of dollars for her clients. Katherine is a founding member of the CRC staff. An equal justice enthusiast, Katherine previously worked as a legal fellow at Equal Justice Initiative, where she represented people on Alabama's death row and children sentenced to die in prison, and Equal Justice Under Law, where she worked on lawsuits challenging money bail and police misconduct. Katherine is a graduate of Stanford Law School and the University of Wisconsin. As an Iowa native, Katherine loves rolling plains and fresh sweet corn.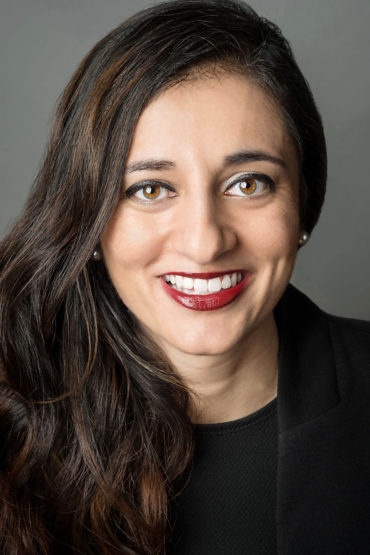 Ellora Israni
Attorney
Ellora holds a J.D. cum laude from Harvard Law School. During law school, she served as the Managing Editor of the Harvard Law Review, where she supervised the production of a special issue on prison abolition. She also represented indigent clients as a student attorney with Harvard's Criminal Justice Institute, the Los Angeles County Public Defender, and The Bronx Defenders. Her time at Harvard was supported by the Paul & Daisy Soros Fellowship for New Americans (Ellora's parents are immigrants from India).
Following law school, Ellora returned home to the Bay Area and clerked for the Honorable Richard Seeborg on the United States District Court for the Northern District of California. In a former life, she earned a B.S. in Computer Science from Stanford University and worked as a software engineer. She has written about the use of technology in the criminal legal system for Harvard's Journal of Law and Technology as well as The New York Times. Her interests include pasta making, pasta eating, and good coffee.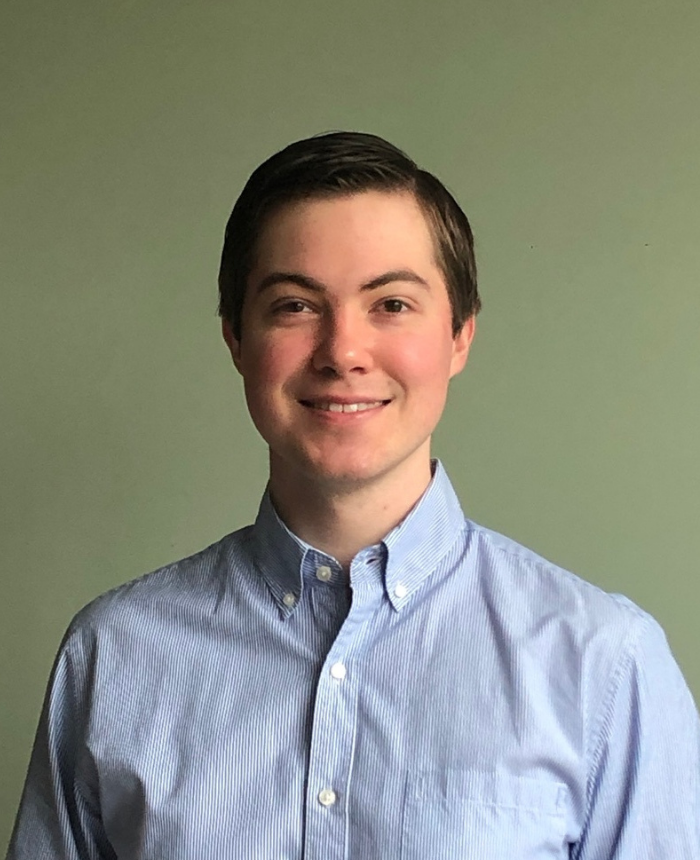 Cole Lautermilch
Investigative Fellow
Cole is an Investigator working with several litigation teams at Civil Rights Corps. Prior to joining Civil Rights Corps, Cole worked as a Paralegal at the Federal Public Defender for the District of Columbia. While there, he conducted numerous open-source and field investigations both domestically and internationally. His work assisted with motion and appellate practices, trial preparation, trial, sentencing, and capital case review.
More recently, Cole completed a Master's degree with Distinction in Social Development Practice at University College London, where his dissertation focused on police searches, state violence, and citizenship. During his time at UCL, he also conducted action research on university-community social justice partnerships in east London and on the strategies and practices of urban social movements in Salvador, Brazil.
Cole completed his Bachelor's degree at Georgetown University's School of Foreign Service. While at Georgetown, he interned at the Public Defender Service for the District of Columbia and DC Lawyers for Youth. He also helped operate after-school and summer school literacy enrichment programming in public schools and community centers. His honors thesis focused on community experiences of gentrification in DC.
When he's not working, Cole enjoys reading, cooking, exploring cities, and playing the banjo or the ukulele.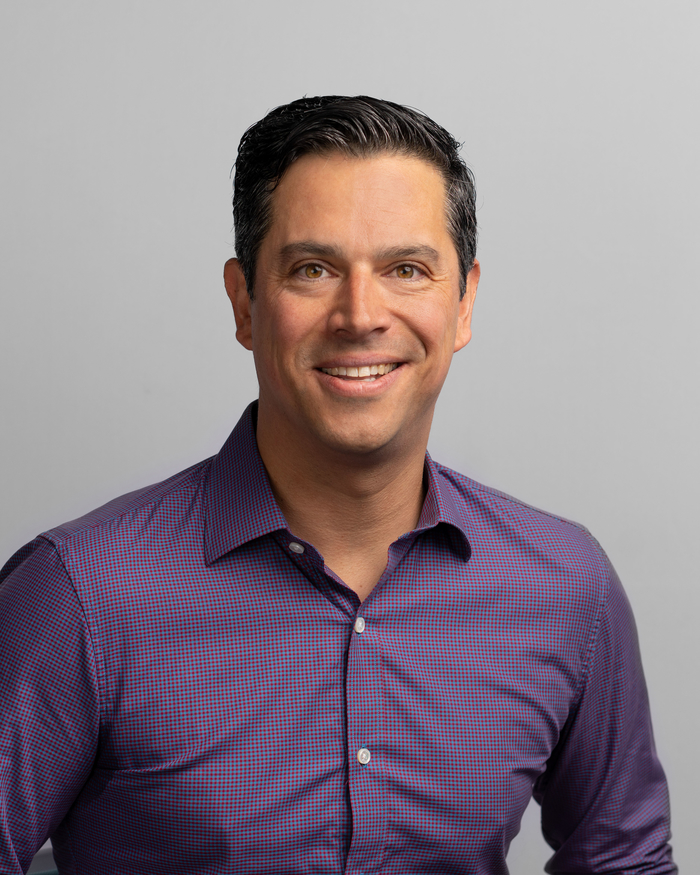 Marco Lopez
Senior Attorney
Marco spent his childhood in Fremont, California, where he and his best friend promised to build their babysitter a house when they grew up (an outstanding obligation owing to the fact that one of them has yet to grow up). He holds a bachelor's degree from Stanford University and a master's degree from Princeton University, both in Philosophy, as well as a JD from Harvard Law School, where he was an Articles Co-Chair of the Harvard Law Review and a reliable eater of junk food. During law school he worked for the Criminal Division of the U.S. Attorney's Office for the Northern District of California and the Civil Appellate Staff of the U.S. Department of Justice. Most recently he worked at Equal Justice Under Law, where he helped to challenge debtors' prisons and unconstitutional bail systems around the country. Marco enjoys swimming, oral arguments, petting cats, and other good things.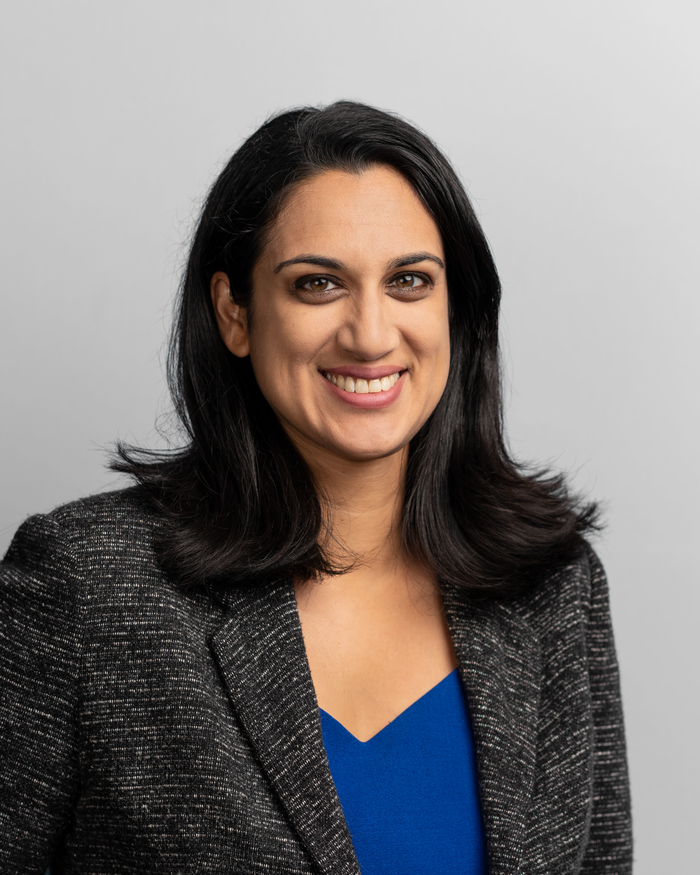 Tara Mikkilineni
Senior Attorney
Tara comes to Civil Rights Corps with a decade of litigation experience. She began her civil rights career as a Special Litigation attorney at the Public Defender Service for the District of Columbia, where she litigated cases in the D.C. and federal courts about prosecutorial misconduct, DNA databases, the constitutionality of sex offender conditions, eyewitness identification, and civil asset forfeiture. Most recently, she was a Fair Lending Enforcement attorney at the Consumer Financial Protection Bureau. She also represented habeas petitioners on death row in California, and worked at a technology startup. Tara clerked on the the Fifth Circuit Court of Appeals, and is a graduate of UC Berkeley, the London School of Economics and NYU Law School, where she was an Articles Editor on the Law Review. Tara grew up in the California Bay Area and escapes there with her family whenever she can.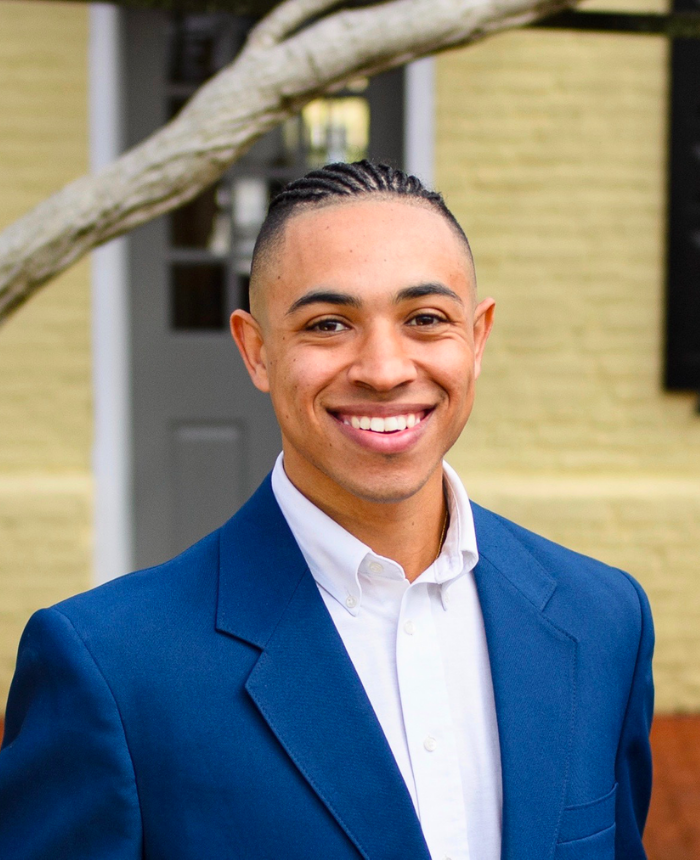 Nathan Poland
Project Manager
Nathan graduated summa cum laude from Princeton University with a degree in African American Studies as well as minors in Latin American studies and Statistics and Machine Learning. At Princeton, Nathan was active in criminal justice issues through involvement with Princeton Students for Prison Education, Abolition and Reform (SPEAR), as an in-prison tutor with the Petey Greene Program, and as an instructor with the Pace Center's Princeton Re-Entry Preparation and Employment Program (PREP). Nathan also competed on the university's mock trial team, participated in student activism to divest the university's endowment from private prisons, remove 'the box' from the undergraduate application, and reform the university's policy on interpersonal and sexual violence. Nathan also helped initiate the Formerly Incarcerated Student Access Program (FISAP) to offer preparatory college application workshops to currently incarcerated scholars using Princeton resources. These interests translated into internship experiences as an investigative intern at the Bronx Defenders, a legal assistant at the New York Legal Assistance Group (NYLAG), and an intern and data analyst at the Vera Institute of Justice.
Prior to joining CRC, Nathan completed a Princeton Alumni Corps P55 Fellowship as a fellow on the Rockefeller Foundation's Innovation team, where he played a critical role in supporting the work of Black in AI and the COVID Tracking Project. In the summer of that year, Nathan worked as an investigative intern at Civil Rights Corps where he learned more about abolitionist lawyering.
In his free time, Nathan enjoys trying new cuisines, traveling (especially via public transportation), watching movies and television, long walks, and juggling.
Coleman Powell
Investigative Fellow
Coleman graduated from Swarthmore College with the highest honors with a special major in Comparative Racial & Transnational Politics and a minor in Arabic studies. At Swarthmore, Coleman helped create a collective of students dedicated to dismantling the Prison Industrial Complex. This collective engaged in political education around abolition, court watching Philadelphia's cash bail system, and letter writing to support people who are incarcerated. Coleman's honors thesis focused on the intersections of the Black Radical Tradition and the contemporary movement to abolish prisons and other carceral institutions-- specifically the necessity of centering Black political visions of freedom. Freedom dreams are very important to him. Inspired by Ruth Wilson Gilmore, Coleman firmly believes in the notion that abolition is presence!
Prior to joining CRC and outside of college, Coleman has supported the participatory defense movement and researched the intersections of the school-to-prison/confinement nexus. In addition to this, he has done policy work around understanding the so-called progressive prosecutor movement, most importantly thinking about how to move power outside of the prosecutorial office and promote decarceration.
In his free time, Coleman enjoys trying new food, going to concerts (whenever that is safe again), reading, and finding Black-owned cafes that double as bookstores.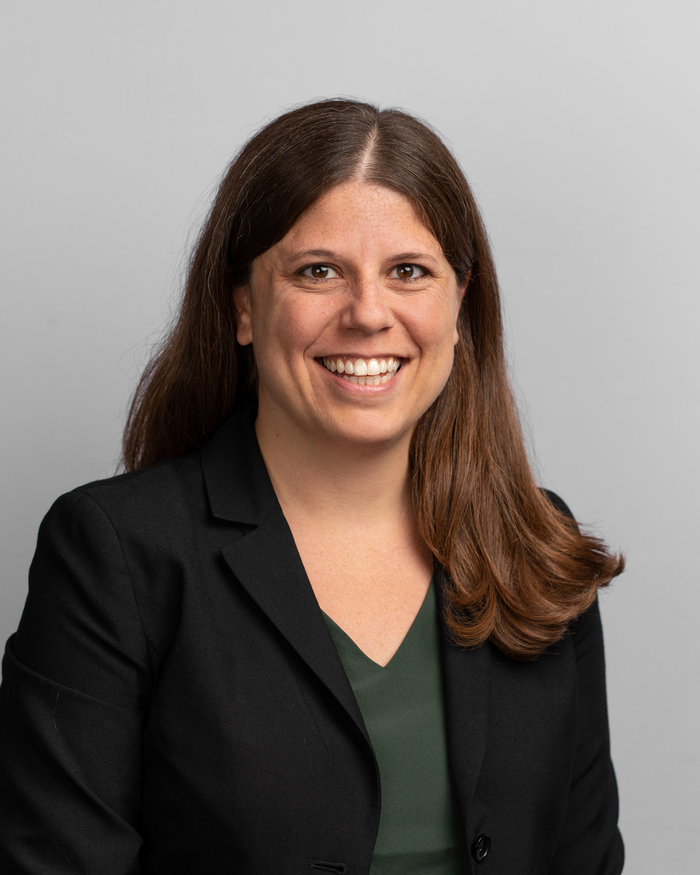 Elizabeth Rossi
Senior Attorney
Elizabeth Rossi investigates and litigates cases challenging money bail, debtors' prisons, and private probation. She is a central part of the team that won a preliminary injunction striking down the money bail system in Harris County, Texas, in the first lawsuit to subject a wealth-based pretrial system to the scrutiny of actual evidence in open court. Her docket also includes a landmark lawsuit against a for-profit company in Rutherford County, TN that was running an extortion racket in the guise of a probation system. As a result of the lawsuit, the County ended use of money bail on violation-of-probation arrest warrants.
Elizabeth coordinates Civil Rights Corps's litigation and bail reform efforts in several states across the country, and regularly advises and collaborates with local lawyers, stakeholders, and organizers to end massive pretrial incarceration. Elizabeth is a member of Civil Corps's founding staff. Before joining CRC, she was an attorney in the appellate division of the Maryland Office of the Public Defender and a Litigation Fellow with Equal Justice Under Law. She clerked on the federal District Court for New Hampshire and the Sixth Circuit Court of Appeals, and holds degrees from the Boston University School of Law, the Fletcher School of Law and Diplomacy, and the University of Pennsylvania. Her work has been published in the Berkeley Journal of International Law, the Columbia Human Rights Law Review, and Roger Williams University Law Review.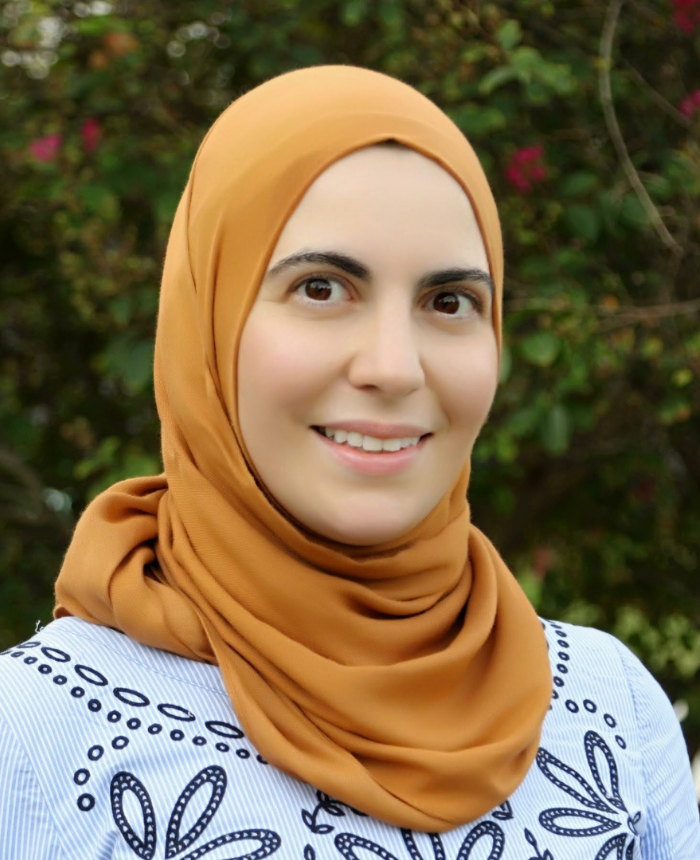 Sumayya Saleh
Attorney
Sumayya joined Civil Rights Corps after working at the Southern Poverty Law Center in her home state of Florida. There, she investigated and litigated a statewide classaction lawsuit challenging the use of solitary confinement in the Florida Departmentof Corrections. She collaborated closely with people incarcerated across the state and worked strategically to center their voices and experiences in her advocacy challenging state-sanctioned violence. Before that, Sumayya proudly served as an assistant public defender in Tampa, Florida, where she primarily represented people accused of homicide in all aspects of their cases as the government fought to strip them of their liberty.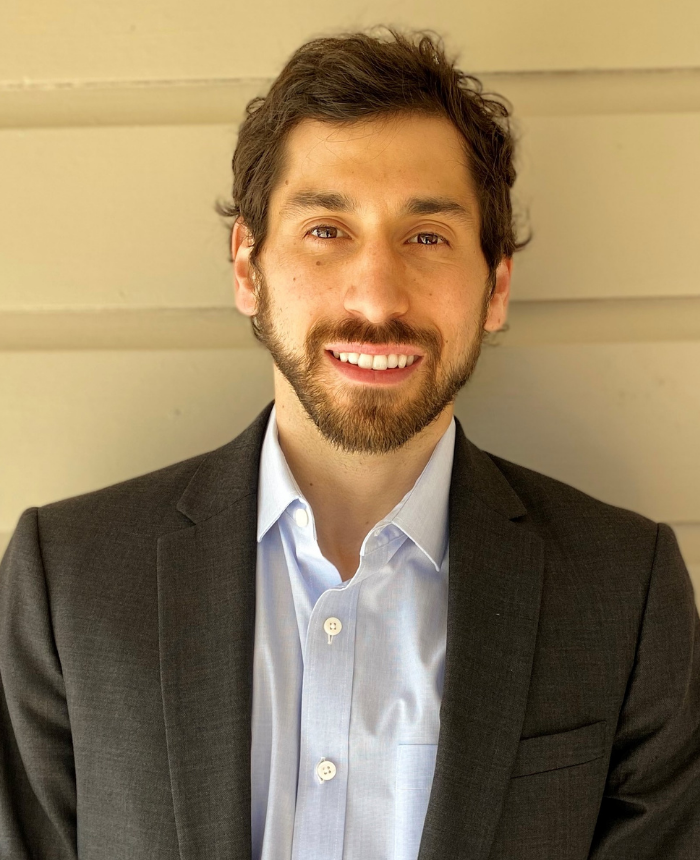 Jeffrey Stein
Senior Attorney
Jeff joined Civil Rights Corps after eight years as a Trial Attorney and Supervising Attorney at the Public Defender Service for the District of Columbia. While there, Jeff represented juveniles and adults charged with serious crimes, including complex homicides. He also supervised other attorneys, conducted trainings for the defense bar, and developed strategic litigation challenging police misconduct, forensics, and more. In 2017, Jeff was selected by the International Legal Foundation for a three-month fellowship in the West Bank, where he helped train and supervise four public defender offices.
His writing has appeared in the Washington Post, Baltimore Sun, Georgetown Immigration Law Journal, and Journal of International Law and Politics. His article, Waging Waterfare: Israel, Palestinians, and the Need for a New Hydro-Logic to Govern Water Rights Under Occupation, was awarded the Deak Award by Oxford University Press for the best student-written article on international law.
Jeff received his J.D. cum laude from New York University School of Law, where he was an Arthur Garfield Hayes Civil Rights Fellow and Editor in Chief of the Journal of International Law and Politics. He graduated with High Honors from Wesleyan University.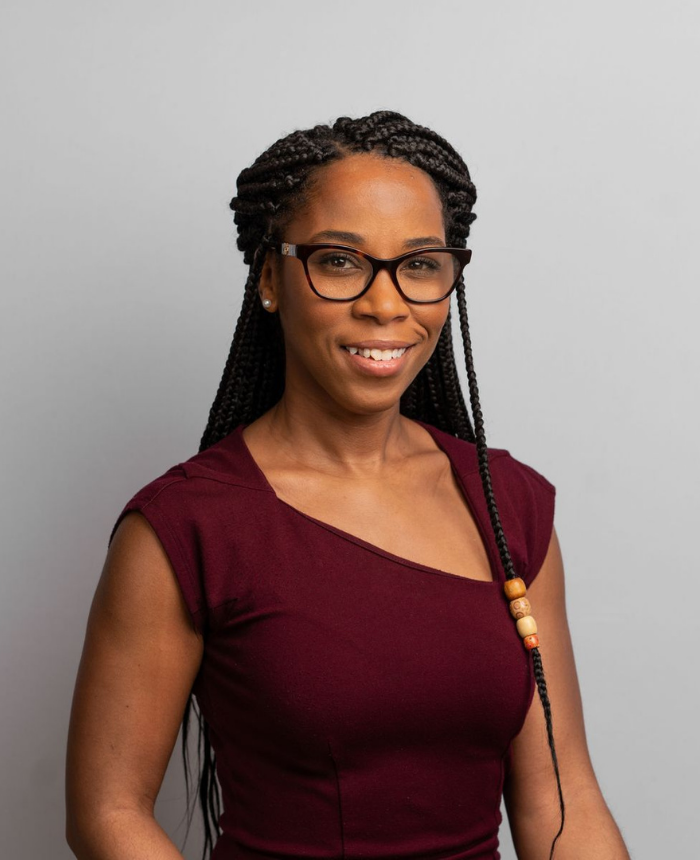 Erica Thurman
Development Manager
Erica is the Development Manager for Civil Rights Corps. Erica manages the expanded regrant program for CRC where we provide additional financial support and capacity building to our partners in cities where we have open litigation. Prior to joining CRC, Erica served as Manager of Foundation Relations with the National Women's Law Center and Grants Manager with the National Partnership for Women & Families. She also served as Prevention and Social Change Initiatives Coordinator with the Florida Coalition Against Domestic Violence. Erica additionally served as Director at YWCA McLean County where she was responsible for the fiscal and programmatic oversight of the Stepping Stones sexual assault program. She was the Regional Campaign Coordinator for People Over Politics (American Civil Liberties Union), for the North Florida region, where she helped secure the passage of two state Constitutional redistricting amendments. Erica is a graduate of Illinois State University where she majored in Philosophy with a minor in Women and Gender Studies.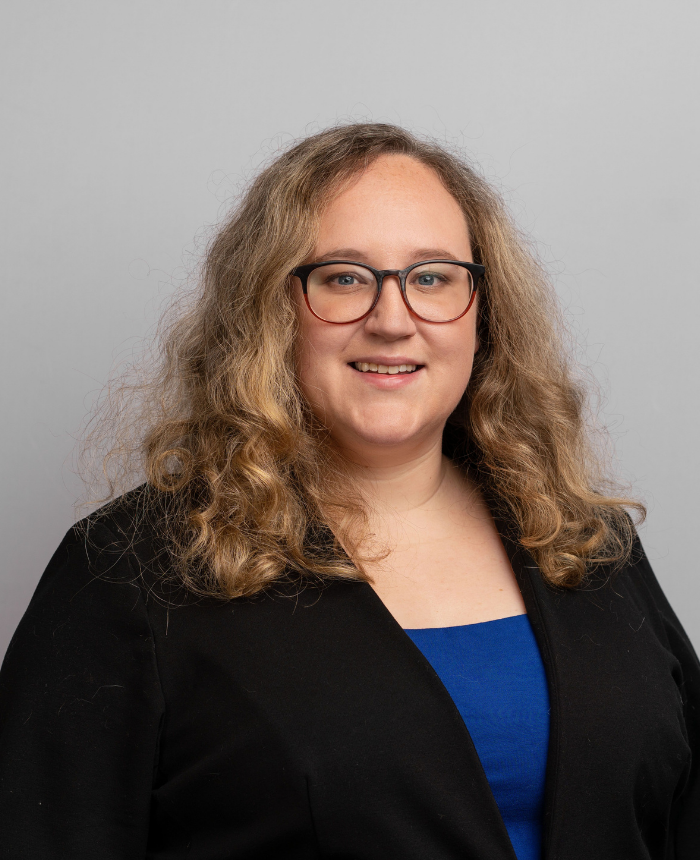 Alexandria Twinem
Attorney
Alexandria Twinem earned her J.D. from Stanford Law School in 2016. During law school, she served on the executive boards of both the Stanford Law Review and the Stanford Journal of Civil Rights and Civil Liberties, as well as leading multiple pro bono projects and serving as a Public Interest Fellow. She spent both of her law-school summers working on criminal-system reform, first at the Southern Center for Human Rights and then at the private-public-interest firm Neufeld Scheck & Brustin LLP.
Following law school, Alex clerked for the Honorable Stephen Reinhardt on the Court of Appeals for the Ninth Circuit and for the Honorable Alison J. Nathan on the District Court for the Southern District of New York. She also spent a year as the Fellow in Appellate and Constitutional Litigation at the public interest firm of Gupta Wessler.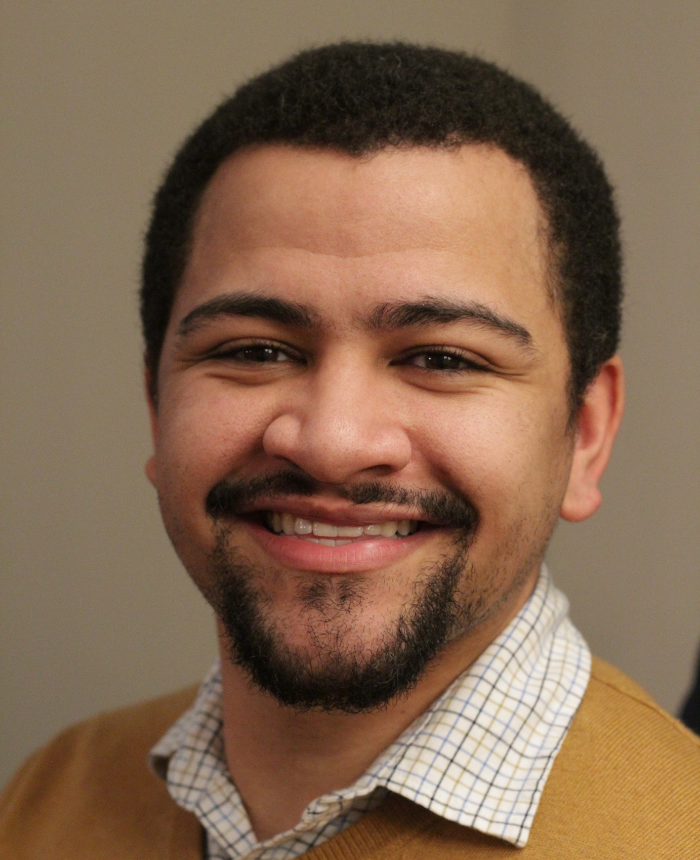 Aaron Zeiler
Communications Manager
Aaron joined Civil Rights Corps in January 2021 as its Communications Manager. His background is in strategic communication for social change. Aaron came to CRC from Spitfire Strategies where he focused on a wide variety of social justice issues, including criminal legal reform, digital civil rights and public health. While there, he provided digital strategy, media relations and communication resource support for non-profits and foundations.
A native Floridian, Aaron received a bachelor's degree in public relations and a master's in mass communication from the University of Florida. During his time at UF, Aaron participated in the Karel Fellowship for Public Interest Communications at the Campaign for Tobacco-Free Kids and received recognition from the Society for Professional Journalists Florida Pro Chapter, along with his colleagues, for their multimedia storytelling project that examined the unexpected consequences of live-streamed video.